Corey Malone-Hatcher Aggressively Recruiting Tarik Black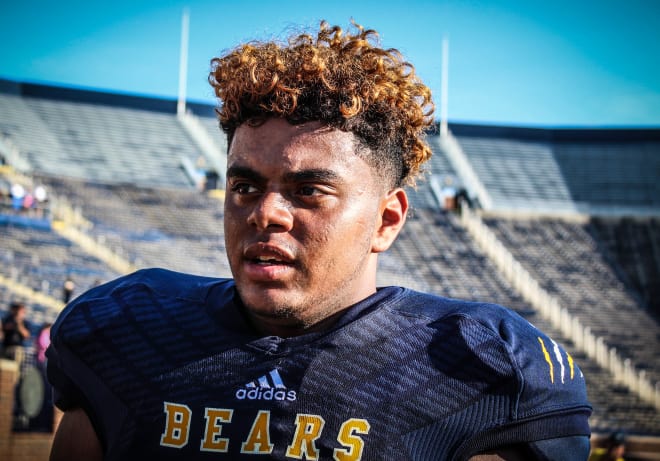 Saint Joseph (Mich.) four-star strongside defensive end Corey Malone-Hatcher committed to Michigan on June 2 and ever since then he's been one of the strongest recruits, and recruiters, among the class. He tweeted, "The best players in Michigan go to Michigan," when he announced his commitment via Twitter, and has had this tweet pinned to the top of his page for a couple months now:
Now Malone-Hatcher has turned his attention to another top Michigan target from out of state. Malone Hatcher, the No. 12 strongside defensive end in the country, had been drumming up a special announcement for a few days and today at noon, he released what he had been talking about. His tweet, complete with highlight video, music, and a hashtag message, was aimed directly at Cheshire (Conn.) Cheshire Academy four-star wide receiver Tarik Black. The hashtag #TBtoAA isn't quite trending yet, but Malone-Hatcher's tweet has been retweeted and liked over 300 times.
Black, a 6-3, 201-pounder, is considered the No. 14 wide receiver and No. 99 overall player in the country. His response to Malone-Hatcher's efforts was short but fitting.
"It's super lit," Black said.
Black took his first official visit to Michigan for the season opener against Hawai'i and checked out Auburn the following weekend for OV No. 2. Early reports are that Michigan leads after blowing him away during his official visit. His mother, father, and head coach all came with him to Ann Arbor and couldn't say enough positive things about the entire experience.