Michigan Football Recruiting: 5-Star Zach Harrison To Visit U-M For Weekend
Get a FREE 30-day trial using promo code Blue30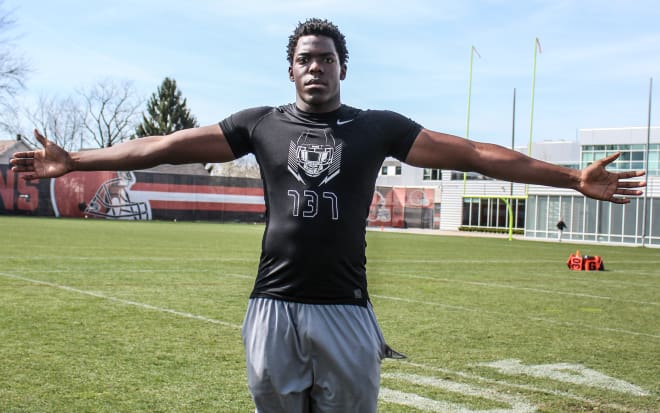 Michigan is hosting an elite junior day event on Saturday and one of the nation's top overall prospects is going to be in attendance. Lewis Center (Ohio) Olentangy Orange five-star strongside defensive end Zach Harrison is planning an extended stay in Ann Arbor this weekend.
The 6-5, 245-pounder is planning to arrive in Ann Arbor on Friday evening, spend the night and attend the junior day event all Saturday and may even spend another night in Ann Arbor before heading home on Sunday.
Harrison, the No. 2 strongside defensive end and No. 15 overall player nationally, figures to be a Buckeye lean living just 16 miles from Ohio Stadium but the fact that he wants to spend an entire weekend in Ann Arbor is definitely a step in the right direction.
Defensive line coach Greg Mattison is already quite familiar with Harrison after coaching him up during a camp at The Big House last summer and will certainly try to build on that chemistry over the weekend.
Director of recruiting Matt Dudek also has a knack for connecting with prospects whenever they're on campus for an extended period of time so look for "Matty D" to work some magic. Having young, energetic new coaches with a passion for recruiting like Al Washington and Sherrone Moore certainly helps as well.

Marc Givler of BuckeyeGrove.com contributed to this report.