Michigan Football: Tyree Kinnel Named Big Ten Defensive Player Of The Week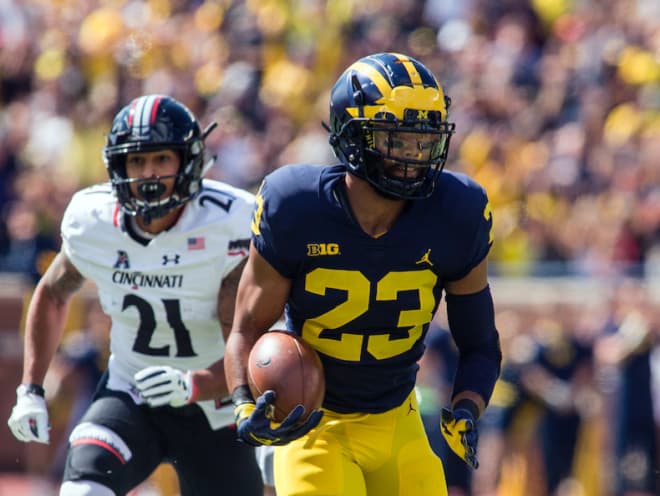 Michigan junior safety Tyree Kinnel was named Big Ten Defensive Player of the Week on Monday.
In Saturday's 36-14 win over Cincinnati, Kinnel ran back his first career interception 28 yards for a touchdown, while also tallying a team-high nine tackles.
He also recorded his first career tackle for loss and sack on the same play, when he sacked Cincinnati redshirt junior quarterback Hayden Moore in the second half.
Kinnel is the first Michigan player to be named Defensive Player of the Week since linebacker Jabrill Peppers won the award on Sept. 16, 2016.