Michigan Wolverines Football Finishes Season at No. 7
Click HERE to sign up for a subscription to TheWolverine.com and get your FREE gift code for $99 in Michigan apparel and gear!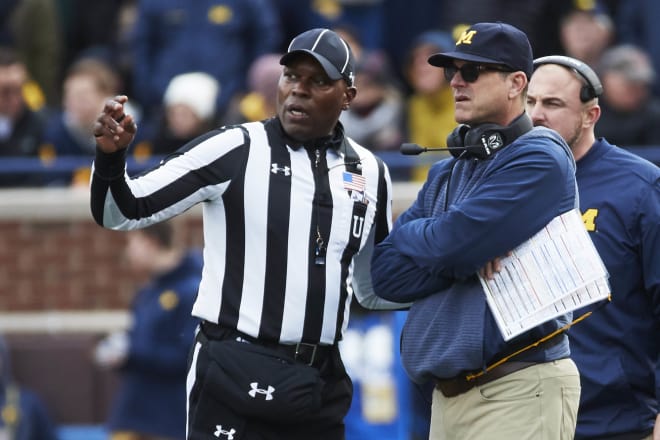 In the final College Football Playoff rankings, Michigan finished the season at No. 7.
The Wolverines had been in the top five of the rankings until they lost at Ohio State.
The Buckeyes found themselves on the outside looking in at the playoffs after winning the Big Ten championship against Northwestern. Ohio State was the Big Ten's highest-ranked team at No. 6.
The Wolverines also fell to No. 3 Notre Dame, who made its first berth into the College Football Playoff.
Michigan has two victories over teams in the final Top 25 rankings. The Wolverines defeated No. 12 Penn State and No. 22 Northwestern.