Harbaugh Takes Exception To Braylon Edwards Tweet ... BTN Suspends Edwards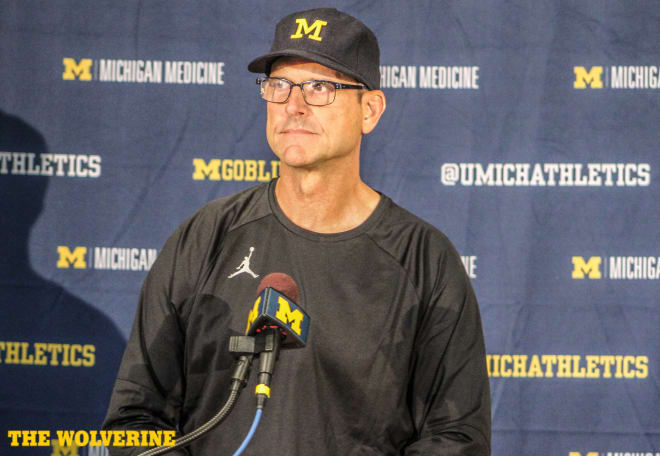 "No. 1, it's not true. It's not factual," Harbaugh said. "There's nobody in our program who thinks those things about any player on our team, let alone the two players described.
"On the other level, it's disappointing that a member of the Big Ten Network would choose to attack the character of two of our players. And, if someone wants to attack the character of anybody on the ball club, come after me."
Harbaugh was passionate in his response, noting they'd handle things "within the program" when asked if he'd ask BTN for disciplinary measures.
"That's all we control," he said.
"I don't think it's right. It's not true. And nobody in the program thinks that about any player on our team. It's not coming from anybody inside the program."
Edwards' brother, Berkley, is a graduate transfer running back for the Wolverines, and his father, Stan, played running back in the late 1970s.
UPDATE, from the Big Ten Network: "Effective as of Sunday, Sept. 2, Braylon Edwards has been suspended indefinitely from his role at the Big Ten Network due to a violation of the network's social media guidelines. "