Michigan Wolverines Basketball: Dug McDaniel Commits To Juwan Howard, U-M
Michigan has landed its point guard in the 2022 class.
Four-star Dug McDaniel capped off a two-day visit with a pledge to Juwan Howard and the Wolverines, becoming the first commitment of the rising seniors.
"I feel like I am a very versatile point guard," McDaniel said last month. "I am a pass-first point guard, but I am able to score at will. I really like getting my teammates involved and I really take pride in my defense. So really, like, making sure everyone is getting involved and no one is being left out."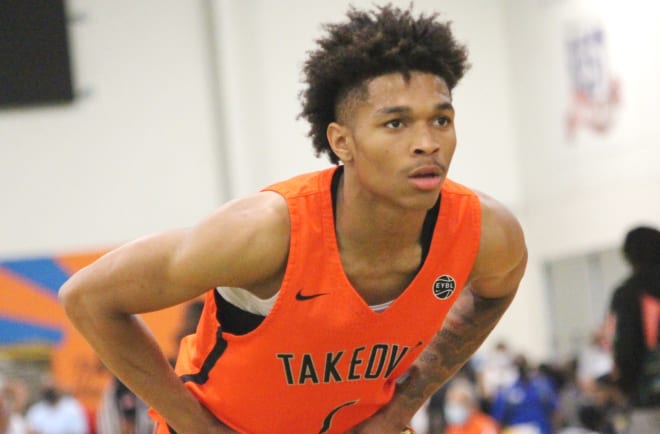 McDaniel has ties to Michigan freshmen Hunter Dickinson and Terrance Williams and has been high on the Wolverines for some time. He was thought to be hesitant after the Wolverines signed Frankie Collins in the 2021 class, but he pulled the trigger tonight.
"I think I fit in very well," he said when asked about U-M recently. "Mike Smith, the previous point guard, was very similar to my size and my playing style. Head coach Juwan Howard and I have a very good relationship. I call him my uncle. I grew up playing with his son and stuff, so I feel like the connection with Michigan is definitely there."
Watch for more on this development in the hours to come.