By The Numbers: Two College Football Giants Who Have Fallen On Hard Times
The Michigan Wolverines and the Penn State Nittany Lions have long been two of college football's most storied powerhouses, despite each program's struggles in 2020. U-M's 964 wins stand as the most in the history of the sport, while PSU's 898 triumphs check in eighth all time.
They are also two of the oldest programs in college football history, with the Maize and Blue kicking off their illustrious tenure in 1879 and the Nittany Lions beginning the sport eight years later in 1887.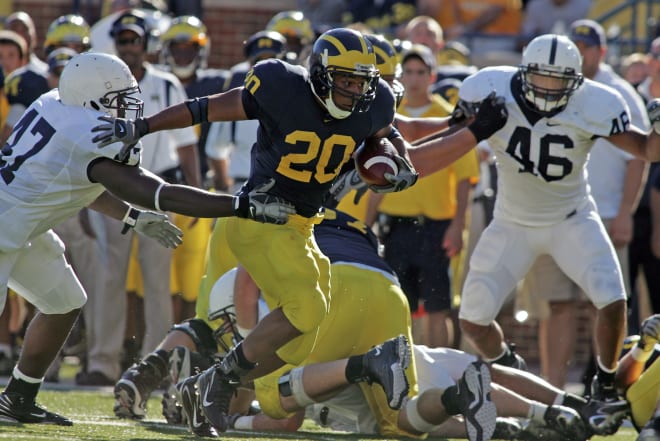 The two schools have enjoyed plenty of success in recent years as well. PSU won 11 games three out of four years from 2016-19 and took home the conference title in 2016, while U-M won 10 contests three out of four years from 2015-18 and stood on the verge of the College Football Playoff in 2016 and 2018.
All of those examples of success are what makes this season's struggles so baffling for both schools. Penn State has perhaps hit a new low, starting 0-5 for the first time in program history.
Michigan, on the other hand, began 1-3 (prior to last Saturday's win at Rutgers) for the first time since Bump Elliott was roaming the sidelines in 1967, a season in which it started 1-5 before finishing 4-6.
To put in perspective just how long ago that was, consider that legendary Michigan coach Bo Schembechler wasn't hired until two years later in 1969.
Both U-M and Penn State have met with plenty on the line in recent years, in particular, with both programs residing in the top 20 of the Associated Press Poll at the time of each of the last three meetings (2017-19).
Additionally, at least one of the two has been ranked within the nation's top 10 in eight of the last 13 meetings dating back to 2005. At least one has also been ranked in the top 25 11 of those matchups during that same span (since 2005), with 2010 and 2014 being the lone two exceptions.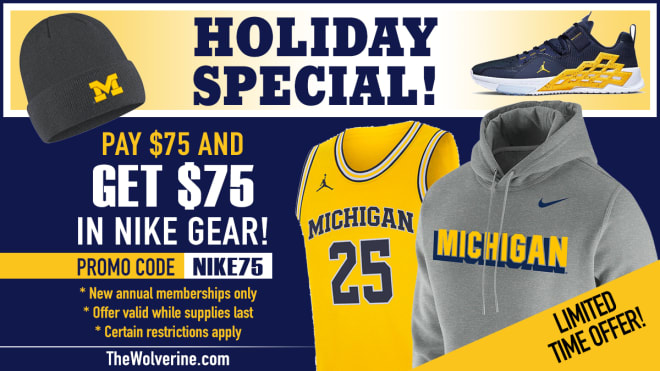 The recent success each school has had makes their respective 2020 struggles all the more surprising.The Nittany Lions — who already have five losses — have only dropped five or more games in a season 14 times since World War II ended in 1945.
Michigan, on the other hand, has done it 15 times since '45, with seven of those 15 occurring since Rich Rodriguez took over in 2008. Losing seasons have been few and far between in both State College and Ann Arbor throughout each program's history, with 2020 almost assuredly set to go down in the record books as a losing campaign for the Nittany Lions.
They could potentially still finish 5-5 if they win the rest of their games (including a bowl game), though that is highly unlikely. At 2-3, a non-losing season is still very much in play for the Maize and Blue.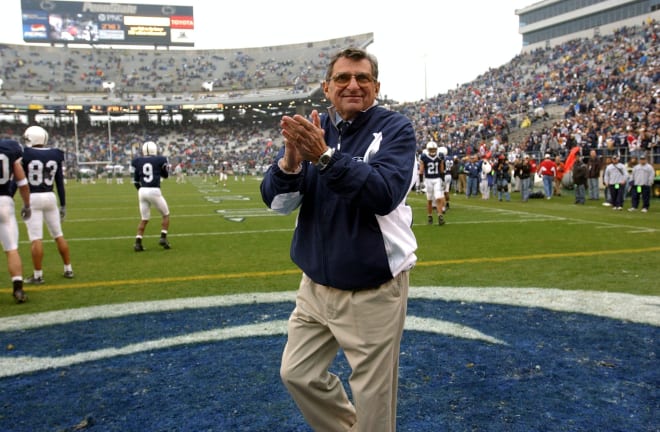 Losing Seasons for Penn State Since 1945
| Year | Record | Head Coach |
| --- | --- | --- |
| 1988 | 5-6 | Joe Paterno |
| 2000 | 5-7 | Joe Paterno |
| 2001 | 5-6 | Joe Paterno |
| 2003 | 3-9 | Joe Paterno |
| 2004 | 4-7 | Joe Paterno |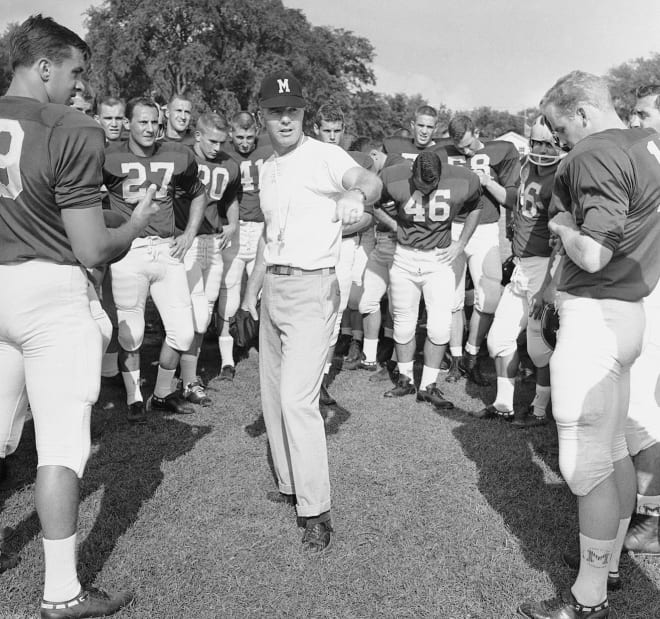 Losing Seasons for Michigan Since 1945
| Year | Record | Head Coach |
| --- | --- | --- |
| 1951 | 4-5 | Bennie Oosterbaan |
| 1958 | 2-6-1 | Bennie Oosterbaan |
| 1959 | 4-5 | Bump Elliott |
| 1962 | 2-7 | Bump Elliott |
| 1963 | 3-4-2 | Bump Elliott |
| 1965 | 4-6 | Bump Elliott |
| 1967 | 4-6 | Bump Elliott |
| 2008 | 3-9 | Rich Rodriguez |
| 2009 | 5-7 | Rich Rodriguez |
| 2014 | 5-7 | Brady Hoke |
By The Numbers: Penn State At Michigan
4 Touchdown passes for redshirt freshman quarterback Cade McNamara last week at Rutgers, despite only playing the overtime sessions, the final two quarters of regulation and the final 4:23 of the second quarter. Last Saturday was just the 25th time in school history that a player threw at least four scoring tosses in a game.
6.9 Yards per carry Penn State redshirt junior running back Journey Brown averaged last year, which was the second-best mark in the Big Ten. His 890 yards, meanwhile, were the fifth most in the league. Brown was forced to retire from football this offseason due to a heart condition, dealing a massive blow to the Nittany Lion backfield.
8 Interceptions thrown by Penn State redshirt junior quarterback Sean Clifford on the year, which is tied with Rutgers redshirt junior quarterback Noah Vedral for the most in the Big Ten. Clifford only threw seven picks in 13 games last season.
8-1 Record for Michigan against Penn State at The Big House since 1997. The Nittany Lions' lone victory during that span occurred in a 35-10 blowout in 2009. Prior to 2009, Penn State hadn't won in Ann Arbor since a 29-17 victory there in 1996.
46.9 Yards per punt for redshirt junior Brad Robbins on the year, which leads the Big Ten and is the seventh-best mark in the entire country.
47 Degrees for a projected high Saturday in Ann Arbor with nothing but sunny skies, which should make for an unseasonably warm late-November day. There is only a 10 percent chance of precipitation, and wind gusts are not expected to exceed 13 miles-per-hour.
111 Rushing yards for redshirt sophomore running back Hassan Haskins last week at Rutgers, marking the first time any U-M player had surpassed the 100-yard mark on the year. It was also the first time a Wolverine had eclipsed 100 rushing yards in a game since Haskins racked up 149 against Notre Dame last season Oct. 26.
2000 Was the last time Michigan hosted Penn State for a noon kickoff. Six of the seven matchups in Ann Arbor from 2002-18 occurred at 3:30, while the 2014 showdown at The Big House took place in primetime.