Endzone: The Rise, Fall and Return of Michigan Football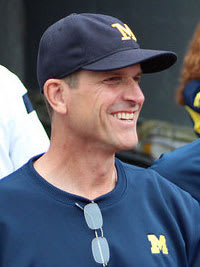 Share this story:
This is the final excerpt of ENDZONE: The Rise, Fall and Return of Michigan Football, due out Tuesday, September 1. This section begins in early December, 2014, after Dave Brandon and Brady Hoke had departed, and President Mark Schlissel had named Jim Hackett interim Athletic Director. They decided to put off naming a permanent athletic director until they had hired a new football coach, because they didn't believe they had enough time to hire a new AD before replacing Hoke. Urgency was in the air.
This piece starts with the deliberations of President Schlissel and Hackett, as they first decide not whom to recruit, but what kind of coach, then proceeds to explain what those near the program did to help make that marriage possible.
And don't worry, readers: all the excerpts combine add up to about 30 pages of a 460 page book, or about seven-percent. Plenty of meat left on the bone. Hope you enjoy it.
- John U. Bacon
By December of 2014, one of the biggest decisions in the history of Michigan's 116-year old Athletic Department was fast approaching.
It wasn't what newly minted University of Michigan President Mark Schlissel had signed up for, but he and his even newer interim Athletic Director, Jim Hackett, had to get to work finding Brady Hoke's replacement, and they had to get it right.
"When we were considering how to conduct the search," President Schlissel told me, "we started analyzing not this person or that person, but the ideal characteristics of a football coach.
"First, we wanted someone who was technically proficient at coaching-obviously-but we also wanted someone who understands the role of football in the context of a university in general, and the University of Michigan in particular.
"We wanted someone who understood the challenges student-athletes face-someone committed to making sure they got the most out of their experience, on and off the field, someone who could help them strike the right balance. Most of these athletes will not earn their living playing football. So we were looking for a coach who had that value system, who appreciated football's role in holding our campus together.
"We also wanted someone who had already run a major program. We wanted someone who was proven. We did not want to hire someone who was on his way up. We felt we didn't want to take a chance with this, especially given the past several years."
Then President Schlissel told me exactly what Jim Hackett had, verbatim: "We had to get the right guy."
The president and the athletic director had to think long and hard before making any decisions.
The guys following the playbook of Todd Anson, a friend, adviser and booster of Harbaugh's, didn't have that burden. They had made up their mind a while ago-seven years, in Anson's case-so they could focus on execution.
As soon as Hackett announced Hoke's departure, they could work more openly, but so could Harbaugh's detractors. When the rumor mill kicked into overdrive, they did, too.
"After Michigan fired Coach Hoke," recalls Jay Flannelly, a former team manager from the 1990s who remains close to the lettermen, "someone was leaking to the media that Jim could not leave California due to custody issues from his first marriage. I called [former lineman John] Ghindia and someone else who knows these types of things-and all of it came back the same: It was all untrue! But again, people were trying to sabotage our program with nonsense and jealousy. We all felt we couldn't let that happen again."
Another popular rumor held that Sarah Harbaugh wouldn't leave California. Anyone who had talked to her would know that was also completely false. Contrary to the rumor mill, which often depicted Sarah Harbaugh as some kind of Las Vegas model attracted to Jim's money and fame, who refused to leave California for Michigan, the former Sarah Feuerborn (pronounced "Fear-Born") is not from Las Vegas, but Kansas City, the youngest of 11 children, whose father was an accountant at General Motors. She earned her degree in education from the University of Missouri, then moved to Las Vegas because teaching jobs were easier to get there.
After a few years teaching, a friend approached her about working in real estate. When her first deal earned her more money than she had earned in an entire year of teaching, she made a career change. By the time she met Jim, in 2006, she was already earning twice his salary at the University of San Diego, where he lived in a cramped, low-rent home near the water. In short, she didn't marry him for his money, and she didn't know who he was until her brother John told her.
She had only been to Michigan twice-once for Schembechler's funeral, and once for Harbaugh's player's wedding-but she loved it both times. She was not about to stop her husband from taking a job in Ann Arbor.
The Anson playbook dictated that they pounce on any false rumors, then immediately go back on offense. Passivity was not part of the plan.
After doing their best to squash those rumors-and not for the last time-John Ghindia gave Chris Balas, from TheWolverine.com, some information to write a story about their recruitment of Jim Harbaugh. On December 3, 2014, Balas's readers were treated to a piece titled, "Mama's calling Jim Harbaugh," which started with an epigraph from Paul "Bear" Bryant, explaining why he had to leave Texas A&M after just four years to return to Alabama, his alma mater: "Momma called, and when Momma calls, you just have to come running."
"Five-plus decades later," Balas wrote, "Momma's on the line again-this time though, she's calling from her cell, not a rotary, and from Ann Arbor. She's ringing San Francisco and Jim Harbaugh, former U-M quarterback and current 49ers head coach for the second time in four years, and while he didn't answer last time, the timing might not be better."
Just a few months earlier, when Anson had introduced Harbaugh on the SS Boike as "the only man in the history of the University of Michigan's venerated football program whose manifest destiny it is to coach Michigan," you probably couldn't find enough people in America who believed it could happen to fill that boat. Even Anson thought it was a pipe dream, until his talk with Harbaugh that night.
True, a lot of people did a lot of work behind the scenes to increase the odds, and crucially, Lloyd Carr publicly and privately encouraged Harbaugh's return, and urged his former players to do the same. But they still needed a lot of breaks just to make it possible.
In Ann Arbor, the departures of Brandon and Hoke were essential, of course. But in San Francisco, Michigan fans had some unlikely, unwitting, allies.
"No one," Anson told me, "could have orchestrated the perfect storm of bad management with the 49ers, and then at Michigan, too. Those both played right into our hands."
The lucky breaks didn't stop there.
Jay Flannelly, the former team manager turned dishwasher at Pizza House, known as "The Beav" by the former players, knew he could ask Tom Brady for almost anything-except after a loss. The Sunday after the Michigan-Ohio State game, November 30, the Patriots suffered only their third defeat of the season at Green Bay. Flannelly wasn't going to bother asking a favor after that one.
But on December 7, the Patriots got back to their winning ways in San Diego, beating the Chargers, 23-14, to go 10-3 on the season.
The Beav sprang into action.
"The Pats won, and Tom played great," Flannelly told me. "So after the game's over, I'm e-mailing Tom. I congratulate him on the win. He replies, 'Hey, we won, we played great.' Then I ask him to call Harbaugh, and give Tom his number. Tom says, 'Coach Harbaugh is the kind of guy we need.'
"Next day, Ghindy tells me Tom called Jim and talked for two hours. Okay, that's really cool."
"Tom Brady," Ghindia says, "has as much to do with Harbaugh coming back as any player on our list. It showed Jimmy just how deep it went."
"The next week," Flannelly says, "I'm working at Pizza House, and I see a guy at the elevator who looks really familiar, with a nice woman. I went over there, and realized it was Billy Taylor."
Taylor had been an All-American from the Schembechler era, a tailback who inspired the famous Bob Ufer call against Ohio State in 1971: "Touchdown Billy Taylor! Touchdown Billy Taylor!" He is still known by Michigan fans as "Touchdown Billy Taylor."
During the first half of 1972, Taylor lost his mother, his uncle murdered his aunt and took his own life, and his girlfriend was stabbed to death in Detroit. Taylor lost his way, robbed a bank, got caught, served time, became a drug addict, got clean, and got his Ph.D. He is now Dr. Reverend William Taylor, who runs a rehab clinic, and was the subject of a popular documentary, Perseverance.
At the elevator, Flannelly asked him, "Mr. Taylor, can you do me a favor? I'm working with some Michigan football alumni guys, and we're really trying to get Harbaugh here."
The second Flannely finished his sentence, he recalls, "Taylor lit up and said, 'Jay, what can I do?' "
The next week, Flannelly read in the paper that Dr. Taylor and Coach Harbaugh had exchanged texts and calls, on a three-way feed that included Anthony Carter.
Despite everyone's eagerness to help, and the flood of calls to Harbaugh that followed, Flannelly still wasn't convinced it would be enough.
"I'm still thinking, there's still no way this is going to happen," he admits. "But Ghindy says, 'Keep it up! Keep it up! Keep it up! You're doing a great job, and it's working!'
"So, I kept it up. We all did!"
In fact, Ghindia was right: It was working.
"I was aware of all the calls coming in," Sarah Harbaugh told me. "It was really neat-neat to see a whole group of people coming together and really pushing for him. It was a little overwhelming in a sense, but that made it that much harder to say no-not that there was ever a question."
"Everyone's calling Jim," Anson says. "Ghindy would call me every day, sometimes 20 times. And it was always, 'Okay, who's next? Okay, what's next?'
"Man, Ghindia was all over this thing!
"'Who's next?!' "
Bacon will be speaking Tuesday night, Sept. 1, at 7 p.m. at Rackham Auditorium about the book, followed by a Q&A session and book signing, with hundreds of books on sale brought by Literati.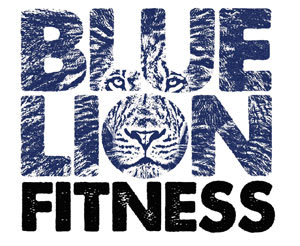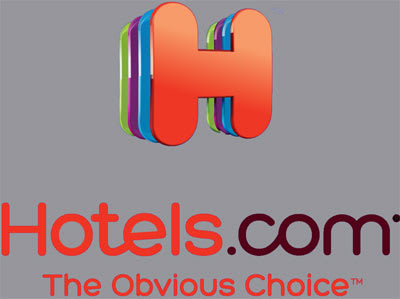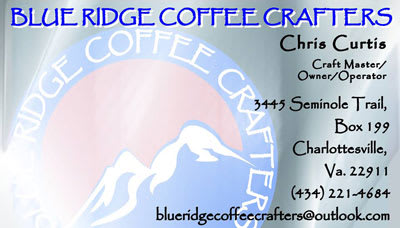 Bring TheWolverine.com to your mobile platform. Download the app for either the
iPhone
or
Android
platforms.