Expected Visitors List: Illinois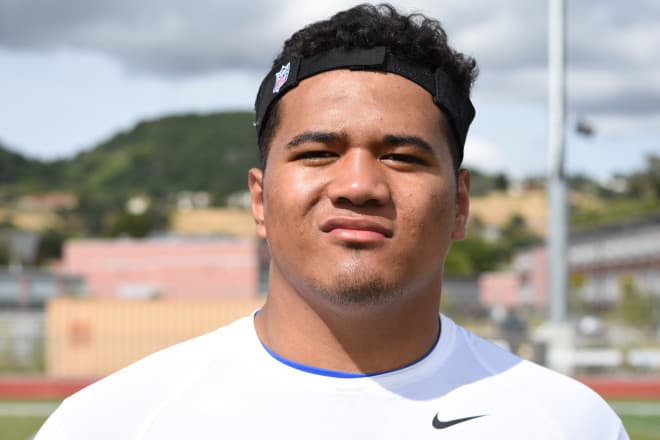 After a huge visitor weekend for Michigan's last home game against Wisconsin the recruiting staff got a bit of a break with a road game against Rutgers followed by a bye week. Saturday's contest against Illinois will put everyone inside Schembechler Hall back to work in a big way. The coaching staff is hosting seven official visitors and many unofficial visitors are expected as well.
Official Visitors
Note: Despite being committed to Ole Miss, Gay recently told TheWolverine.com that he actually considers Michigan his No. 1 school. It'll be very interesting to see how things play out after his weekend stay in Ann Arbor.
Note: Another committed prospect, Hankins turned his recent Michigan offer into an official visit in pretty short time. The Iowa pledge hasn't been very vocal since picking up his Michigan offer but the immediate set up of an official visit indicates that he's quite interested in seeing what U-M has to offer.
Note: Herbert has been committed to Michigan since early July but the Florida native has been under immense pressure in his home state and is being recruited very aggressively by the Gators. Herbert has been paying very close attention to Michigan's success and seems to be beyond excited and perhaps more solid about being a Wolverine someday. This weekend's visit could go a long way to make that commitment even more solid.
Note: Jeter's involvement with Michigan has seen some ups and downs throughout his process. He originally cut Michigan out of his top group but then tweeted that he was once again considering U-M. Then, a short time later, with a Michigan official visit coming up, he committed to Notre Dame. Following ND's 2-5 start to the 2016 season, Jeter just decommitted from the Irish a couple of days ago and will now visit Ann Arbor this weekend. He's not one of the staff's top targets at defensive tackle but he does play a position of need in the 2017 cycle.
Note: Paea has been to Michigan several times throughout the season and is looked at as a diamond in the rough and potential NFL player. The staff is extremely high on him and he's being brought in this weekend to bond with fellow defensive lineman and fellow Polynesian, Jay Tufele. Paea is excited about being a Wolverine and hopes to convince Tufele that Ann Arbor is for him as well.
Note: Porcher committed to Nebraska in late June but before that had good things to say about the Maize and Blue. An official visit this weekend indicates that interest in Michigan is still there but there's been no hard evidence that he's thinking about flipping to the Wolverines. Once on campus anything can happen but don't look for too much out of his camp before, during, or after the visit.
Note: Tufele is arguably Michigan's top defensive target in 2017. The No. 95 overall player in the country is needed in the class and the staff thinks he has the makings to be a special player. Pairing him up with Bryan Mone and Phillip Paea this weekend will be huge in his recruitment as all three have a similar family background and Mone is also from Utah as well. It's believe that Ohio State is the leader for Tufele but this weekend could change that.
Unofficial Visitors
Note: Brown has been to Michigan a couple of times this season and seems to be growing more and more fond of the Wolverines. He wasn't shy about how much he liked Michigan when he picked up his offer and he seems like a very real possibility to eventually be a U-M commit. He's just a sophomore so he has a lot of time but the Michigan staff has already put itself in a great position with Brown.
Note: Ekiyor committed to Michigan on the first of the month while in town for the Wisconsin game. The big junior loves everything about U-M and is a very solid piece to build around in the 2018 class. Last time he was in town he brought teammate Markese Stepp, who the Wolverines have also offered, but this weekend he'll be solo with his family.
Note: Brown's teammate and classmate is still looking to pick up an offer from Michigan and if he keeps on visiting he might just get one. The 6-3, 290-pounder has already been offered by Wisconsin so future Big Ten offers certainly seem plausible.
Detroit Cass Tech head coach Thomas Wilcher has also said that he'll be bringing a contingent from Cass after they square off against Detroit Martin Luther King in the city playoffs on Friday night. Wilcher isn't sure exactly who will be attending the game but there are a lot of noteworthy names at Cass including five-star wide receiver Donovan Peoples-Jones, three-star safety Jaylen Kelly-Powell, and four-star 2018 cornerback Kalon Gervin, all of whom hold offers from U-M.