Michigan Football Recruiting: Otis Reese's Visit Goes Well
Get a FREE 30-day trial using promo code Blue30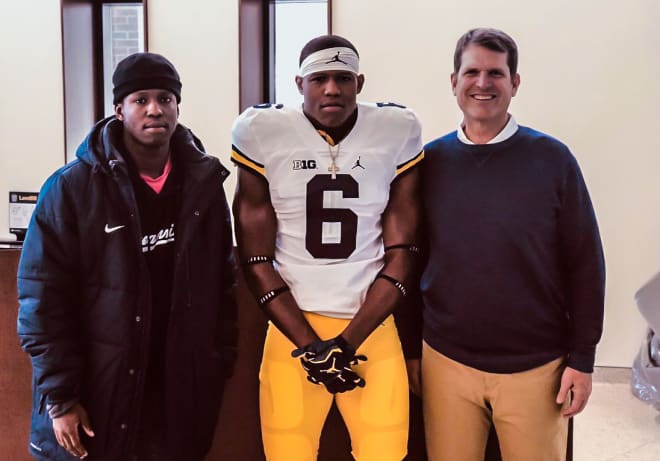 Leesburg (Ga.) Lee County four-star outside linebacker Otis Reese is Michigan's longest tenured commit having pledged to the Wolverines back on June 18, 2016. Still, the 6-2, 195-pounder has been viewed as a flip candidate for a while with programs like Georgia, LSU and Clemson all chasing after him.
The No. 2 outside linebacker and No. 42 overall prospect nationally was in Ann Arbor over the weekend and remains a verbal commit after a very positive visit.
Reese has decided not to speak to the media regarding his recruitment but confidence is high in Ann Arbor after this weekend's visit. With that being said, every program hoping to sign Reese in a couple of weeks is basically praying that things will fall their way — Michigan included.
Everyone involved with the Michigan programs loves Reese as a player and as a young man and wants nothing more than for him to sign his name on a letter that is brandished with a Block M come Feb. 7.
Clemson, LSU and Georgia are also hoping that Reese will choose them and he's expected to take official visits to all three schools before Feb. 7 rolls around. Reese also took a token official visit to Central Michigan where his brother, Da'Quan Jamison, plays defensive back.