Michigan Climbs To No. 5 In AP Poll Following Wins Over UNC And Purdue
Click HERE to sign up for a subscription to TheWolverine.com and get your FREE gift code for $99 in Michigan apparel and gear!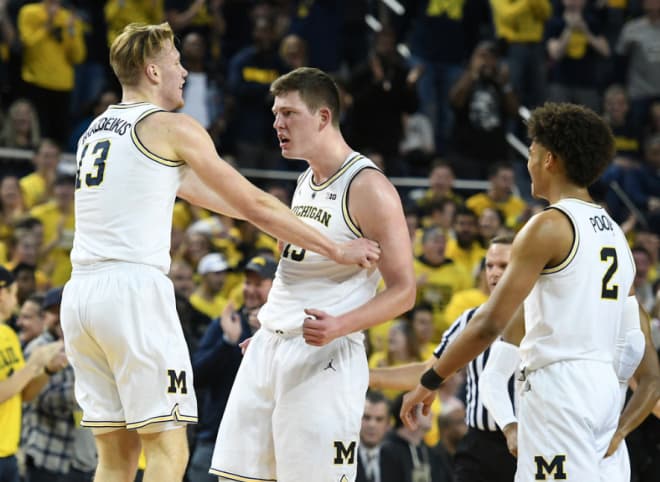 After an impressive week that included wins over No. 11 North Carolina and No. 19 Purdue, Michigan has moved up yet again in the latest AP poll, this time to No. 5.
The Wolverines had been No. 7 entering the week, but jumped both Nevada and Tennessee, despite undefeated weeks from both the Wolf Pack and Volunteers.
The Big Ten as a whole continued its strong showing in the poll, tying a conference record with seven ranked teams — Michigan at No. 5, Michigan State at No. 10, Wisconsin at No. 12, Iowa at No. 18, Ohio State at No. 19, Maryland at No. 23 and Nebraska at No. 24.
Purdue, meanwhile, narrowly fell out after its 76-57 loss in Ann Arbor, checking in at No. 26.
The Maize and Blue have defeated all eight of their opponents by at least 17 points, and will look to continue that streak tomorrow when they travel to Northwestern to face the Wildcats at 9 ET.