Michigan Wolverines Basketball Recruiting-2019 Signees Bajema, Wilson Shine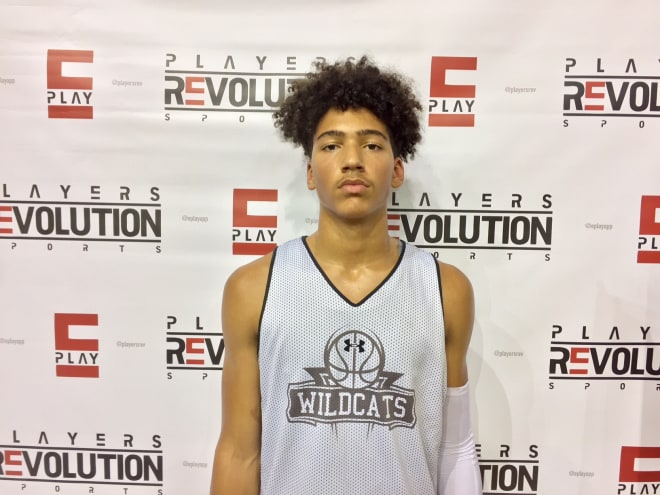 Bajema scored 20 points, but was held to 5-of-19 shooting in a 64-50 win over Port Angeles Jan. 5 that improved Lynden Christian to 12-0. He still needs to put on good weight, but he has reportedly gained 10 pounds since summer and is working hard in the weight room.
Lynden Christian beat Bellingham 81-67 Jan. 8 behind Bajema's 27 points.
Recent Highlights:
In Texas, Denton Guyer's Jalen Wilson continues to have his ups and downs. He's averaging around 19 points, 9.0 rebounds and 3.2 assists per game for 19-4 Guyer.
Wilson scored 21 points in the Wildcats' District 5-6A win over Haslet Eaton Jan. 4, a 69-46 victory that improved Guyer to 17-4 overall and 3-0 in district play. He was held to five points in a Jan. 8, 72-59 victory over Trophy Club Nelson, scored 10 in a Jan. 11, 80-46 win over Fossil Ridge and then led the team with 24 points in a 90-64 victory over Keller Central Jan. 15.
Wilson was recently named a McDonald's All-America nominee, along with one of his teammates. Guyer is No. 5 in Texas Class 6A, 21-4 overall and 6-0 in District 5-6A.
"We're proud of them for all the work they put in," Guyer coach Grant Long told the Denton Record-Chronicle. "They put in the work it takes on a daily basis to reach a goal like that. They're still putting in extra work in the gym beyond what we do in practice, and from an early age that's what it takes to have that type of success. We're just proud of them for achieving that."
Finally, 2020 pledge Zeb Jackson continues to play well.
He's averaging 25.8 points per game and put up 30 points in the Hawks' 92-37 win Saturday against Montpelier, 37 in a one-point loss Tuesday to Ottawa Hills.

"Some kids will come in here if the gym is open and they'll just kind of goof around," coach Rob Conover told the Toledo Blade. "He's pro-like when it comes to his workouts. He knows exactly what he needs to get better at."
Jackson said he's happy to have his recruitment over with so he can concentrate on other things.
"In my opinion, I haven't accomplished everything that I want to accomplish," Jackson said. "That keeps me going. I have more goals in high school, in college, and past college.
"There are a lot more personal goals, but right now, I'm mainly just focusing on trying to win a state championship."