Signing Day spectacular on tap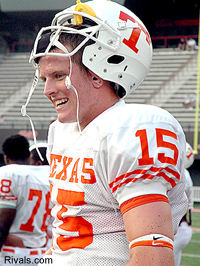 Will every letter of intent be signed and sent tomorrow? Any Signing Day surprises? And where will the elusive Jerimy Finch end up?
Tune in tomorrow to TheWolverine.com for our Signing Day spectacular for answers to these questions and more. We'll have stories with several recruits, including audio and video, coverage of Lloyd Carr's Signing Day press conference, during which Michigan's head coach breaks down the class and comments (for the first time) on the new crop of Wolverines. We'll also have reporters on the scene at Indianapolis (Ind.) Warren Central for Finch's announcement, new film on Zion Babb and Renaldo Sagesse and much more.
Once the letters are in, we'll take a look at some of the top junior targets in the country that might end up joining cornerback Boubacar Cissoko as early Michigan commitments.
Join us first thing in the morning Wednesday, Feb. 7 for what promises to be another spectacular Signing Day at TheWolverine.com!