{{ timeAgo('2022-06-14 20:36:47 -0500') }}
baseball
Edit
Source: Bakich leaving Michigan for Clemson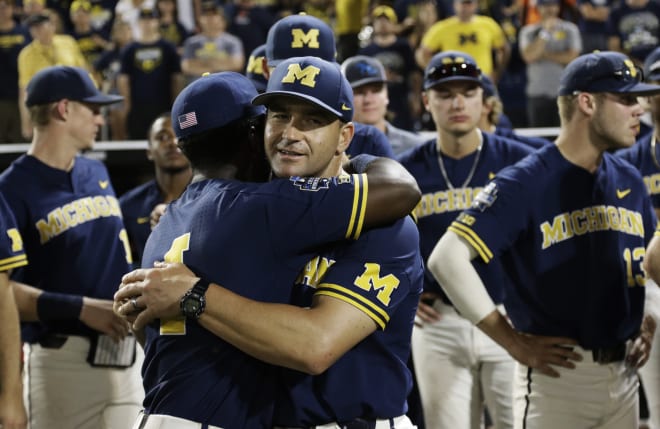 Michigan head coach Erik Bakich is leaving for Clemson, multiple sources confirm to Maize & Blue Review.
Off the heels of a Big Ten Tournament title and regional final finish, Bakich leaves nine years after being hired away from Maryland.
Bakich's contract information includes an annual salary of $1 million-plus, according to multiple sources.
Michigan will look for a new head baseball coach for the first time since 2013.
---
Not a subscriber to The Maize and Blue Review? Sign up today!
Discuss this article on our premium message boards
Follow our staff on Twitter @MaizeBlueReview, @JoshHenschke, @BrandonJustice_, @DanielDash_, @DennisFithian, @StephenToski, @Baird_CJ, @ZachLibby, @JimScarcelli, @TrevorMcCue
Subscribe to our podcast on Apple Podcasts, Google Podcasts and Spotify
Subscribe to The Maize and Blue Review on YouTube!
Like The Maize and Blue Review on Facebook!