A 1st-Round Selection For Ruiz Would Mark Significant Feat For U-M's O-Line
Mock drafts around the nation have consistently projected former Michigan Wolverines football center Cesar Ruiz as a first-round NFL selection in recent weeks, and that trend continued today when CBS Sports aired the latest edition of their updated projections.
The outlet projected him to go No. 26 overall to the Miami Dolphins, which is slightly higher than where other notable prognosticators like ESPN's Mel Kiper (No. 32 to the Kansas City Chiefs) and Pro Football Focus (No. 31 to the San Francisco 49ers) had him going last week.
"He can serve as a right guard again where he played a little bit at Michigan," CBS Sports' Ryan Wilson explained this afternoon on the network's live show.
"They also have [offensive guard] Michael Dieter from last year's draft, who didn't play much and didn't play well [when he did see the field].
"This [Ruiz pick] fits a need. They also signed [offensive guard] Ereck Flowers at left guard, but how long will he play?
"If you build an offensive line around your quarterback in [Utah State's] Jordan Love — who we have Miami taking at No. 11 — and you have a guy on defense in [Clemson linebacker] Isaiah Simmons at No. 5, this all makes sense for the Dolphins."
"I give this [Ruiz] pick a D," CBS football analyst Brady Quinn opined. "If they have three first-round picks and don't address offensive tackle … come on!
"I like Cesar Ruiz for all the reasons Ryan talked about, but you have to address this later on in the draft with a slew of picks.
"You cannot go into this year thinking Julien Davenport will be enough at left tackle. How do you not come away with a tackle at this spot?"
"Brady, [USC's] Austin Jackson at the 39th pick!" Wilson fired back, further defending the projected Ruiz selection.
"There's your left tackle, so this problem is solvable."

If Ruiz does wind up coming off the board in the first round of April's draft like the CBS crew is projecting, he would become the Maize and Blue's 48th all-time first round selection, with their current number of 47 deadlocked with Oklahoma for the seventh most of any college.
Furthermore, Ruiz would become Michigan's 11th offensive lineman ever taken in the draft's opening stanza, tying running back/fullback for the Wolverines' most at any position.
Offensive line has long been a position of excellence at U-M that has carried over to tremendous success in the NFL, with the Maize and Blue's lone No. 1 overall pick since World War II occurring at the position when tackle Jake Long came off the board before anybody else in the 2008 draft (Tom Harmon also went No. 1 overall in 1941).
Michigan's 10 Offensive Linemen Selected in the First Round (in Chronological Order):
• 1944 — OG Merv Pregulman (No. 7 to the Green Bay Packers)
• 1966 — OG Tom Mack (No. 2 to the Los Angeles Rams)
• 1978 — OT Mike Kenn (No. 13 to the Atlanta Falcons)
• 1979 — OT Jon Jon Giesler (No. 24 to the Miami Dolphins)
• 1993 — C Steve Everitt (No. 14 to the Cleveland Browns)
• 1995 — OT Trezelle Jenkins (No. 31 to the Kansas City Chiefs)
• 2001 — OG Steve Hutchinson (No. 17 to the Seattle Seahawks)
• 2001 — OT Jeff Backus (No. 18 to the Detroit Lions)
• 2008 — OT Jake Long (No. 1 to the Miami Dolphins)
• 2014 — OT Taylor Lewan (No. 14 to the Tennessee Titans)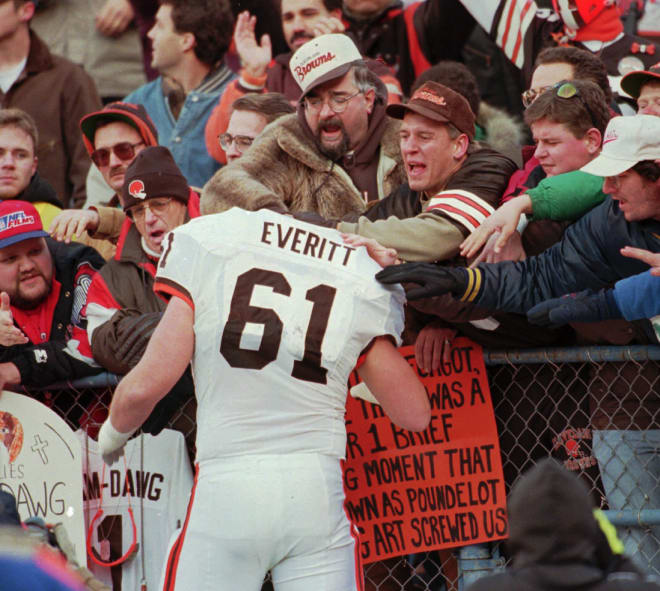 Michigan's 47 First Round Draft Picks Broken Down by Position:
• 11 — Running back/fullback
• 10 — Offensive line
• 5 — Cornerback
• 5 — Defensive line
• 5 — Linebacker
• 4 — Wide receiver
• 3 — Tight end
• 2 — Quarterback
• 2 — Safety