What A Flip! Michigan Steals Rivals100 DT Rayshaun Benny From MSU
Michigan has pulled a huge signing day surprise.
Rivals100 Oak Park (Mich.) High defensive tackle Rayshaun Benny flipped from Michigan State to Michigan and inked with the Wolverines on Wednesday.
The addition of Benny fills a huge need along the defensive line and delivers a gut punch to the rival Spartans.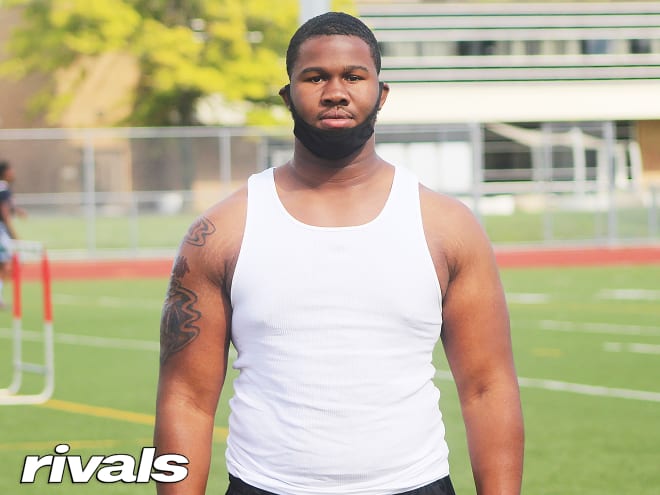 For Benny, the decision ultimately came down to relationships.
"I love the (Michigan staff)," Benny said. "Coach (Shaun) Nua, Coach (Sherrone) Moore and everybody. I'm in contact with all of them. That's really why. My relationship with Coach Nua is really raw. I like him a lot.
"He's one of the first few coaches to stay engaged with me and recruit me for defense. He believed in me. He has good contact with my family, including my mother. My mom really likes him. He's very down to earth. You get that feeling when you're around him."
Benny was trending to Michigan in the summer and early fall before the Wolverines got off to a rough start and suffered an embarrassing loss to Michigan State. Instability also played a big role in Benny ultimately committing to the Spartans.
However, Benny did not sign with Michigan State during the early window, leaving the door open for Michigan to make a run.
The Wolverines added new pieces to its defensive staff and extended head coach Jim Harbaugh, which played a big role in his flip.
"(Harbaugh and I) just talk about the difference at Michigan," Benny said. "He tells me the difference between them and other universities and what they can do for me. He has NFL experience, so he knows what it takes me to get there."
While the decision came down to Michigan and Michigan State, Benny also had offers from Auburn, Florida State, Georgia, LSU, Notre Dame, Ohio State, Texas A&M and a number of other major programs.
At 6-foot-5, 270 pounds, Benny is ranked as the No. 9 defensive tackle and No. 98 overall prospect nationally, per Rivals.com.