Previewing Penn State With A Nittany Lion Insider
Nate Bauer of Blue White Illustrated was kind enough to swing by this week and break down Penn State's football team prior to its weekend showdown with the Michigan Wolverines in Ann Arbor.
The analyst provided a preview of which Nittany Lion players fans should keep an eye on, while also giving a final score prediction and a forecast of how he thinks the game will go.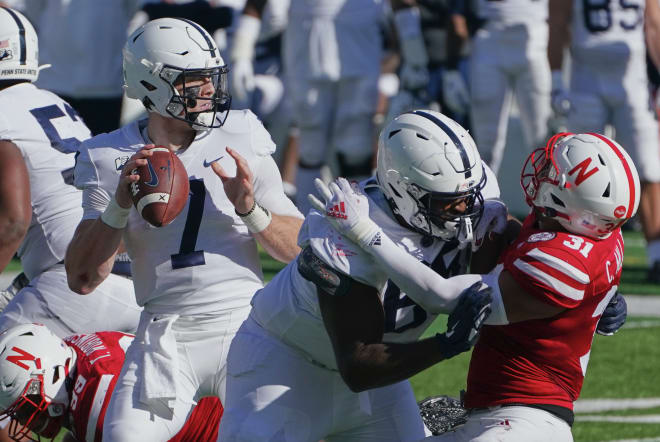 Penn State's Projected Starters On Offense
• Redshirt junior QB Sean Clifford — Bauer revealed that redshirt sophomore Will Levis could potentially get the start here as well, due to Clifford's struggles this season (just a 57.2 completion percentage and eight interceptions after throwing seven in 12 starts last year). The two have each seen extensive action in Penn State's last two games, with Levis owning a 57.4 completion percentage and 325 passing yards on the year.
• Freshman RB Keyvone Lee — Redshirt junior Journey Brown and sophomore Noah Cain were expected to be the team's top two backs but are both out for the year (the former had a career-ending heart condition), while sophomore Devyn Ford left last weekend's game and never returned. Lee has just 19 carries for 93 yards and two touchdowns on the year, but is a load at 6-0, 230 pounds.
• Junior WR Jahan Dotson — He has been Penn State's best offensive player this season, with his 31 receptions, 527 yards and six touchdowns all leading the team. Dotson's yardage total currently checks in second in the Big Ten, while his six TD grabs are deadlocked for second.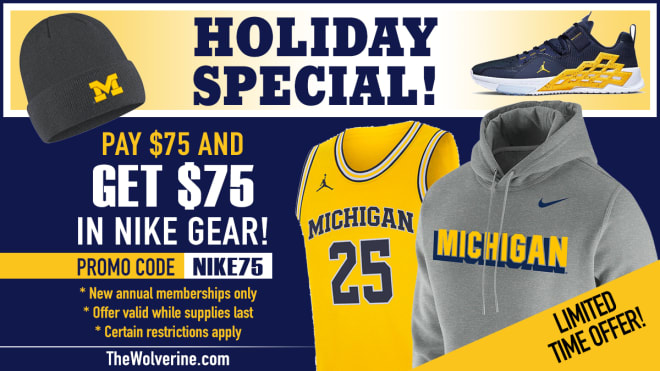 • Freshman WR Parker Washington — He has made a huge impact right off the bat as a freshman, hauling in 21 catches for 256 yards and three touchdowns so far. Washington's 21 receptions and 256 yards are both the third most on the team, while his three scoring grabs are second only to Dotson's six.
• Freshman WR KeAndre Lambert-Smith — He has accumulated seven receptions for 78 yards, setting career highs in both catches (three) and yards (35) two weeks ago at Nebraska. Lambert-Smith's 78 yards are the fourth most on the club.
• Redshirt freshman TE Brenton Strange — Junior Pat Freiermuth would be the usual starter here but will instead undergo season-ending shoulder surgery after compiling 23 grabs for 310 yards. Freiermuth's absence is a massive blow, with Strange owning just six catches for 61 yards on the year.
• Redshirt sophomore LT Rasheed Walker — Pro Football Focus (PFF) has tabbed him as Penn State's second-best offensive lineman, giving him a 69.8 overall grade (64.0 is considered average). One downside, however, is that his three penalties committed are the most of any PSU offensive player.
• Redshirt junior LG Mike Miranda — PFF has been pleased with his pass-blocking duties this season, giving him a 70.9 mark in that department (the second best of any PSU player). Miranda is one of the most experienced Nittany Lions on offense, having competed in all 31 of the team's games since the start of 2018.
• Fifth-year senior C Michal Menet — He has been a mainstay on Penn State's offensive line in recent years, starting 30 games since the start of the 2018 campaign. Menet's 422 snaps are tied with Walker for the most of any PSU offensive athlete this fall.
• Fifth-year senior RG Will Fries — Yet another grizzled veteran along the Penn State front five, Fries has started 38 games since the beginning of 2017. PFF has given him a 79.9 grade on the year, which is the best of any of the team's offensive linemen.
• Redshirt freshman RT Caedan Wallace — PFF has pegged him with a subpar 62.6 mark in his first season as a starter, which is the lowest among the Nittany Lion starting offensive linemen. Wallace has especially struggled as a run blocker, receiving a 57.2 mark in that area.

Penn State's Projected Starters On Defense
• Redshirt sophomore DE Jayson Oweh — PFF has tabbed him as Penn State's best defensive player, awarding him with an 85.8 overall tally. Oweh's 33 tackles and 5.5 stops behind the line of scrimmage are both tied for the team lead.
• Fifth-year senior DT Antonio Shelton — He is a true anchor on the defensive interior at 6-2, 327, residing as the second-heaviest player on the roster. Shelton has racked up a respectable stat line this season of seven tackles, two tackles for loss and one sack.
• Junior DT P.J. Mustipher — His 271 snaps are the most of any Nittany Lion defensive lineman, though he has yet to register a stop behind the line of scrimmage or a sack. Like Shelton, Mustipher is also a handful on the defensive line at 6-0, 300.
• Fifth-year senior DE Shaka Toney — His four sacks lead the club and his 5.5 tackles for loss are tied with Oweh for the most on the roster. Toney's 72.6 PFF grade is the fourth best on PSU's defense.
• Junior LB Jesse Luketa — His 31 tackles are the fourth most on the squad, with 18 of them occurring as solo stops. PFF has not been pleased with his play, however, and his 42.2 mark ranks 27th out of the 28 Penn State defensive players who have seen the field.
• Redshirt junior LB Ellis Brooks — His 33 tackles are tied with Oweh for the most on the roster, while his 4.5 tackles for loss rank third. Brooks' durability has also been a strength this season; his 308 snaps played are 22 more than any other PSU defensive athlete.
• Sophomore LB Brandon Smith — He has been quite active on Penn State's defense this year, compiling 20 tackles, three tackles for loss and two sacks. PFF has awarded him with a 77.5 grade as a pass rusher, which is the second best on the club.
• Sophomore CB Keaton Ellis — Bauer revealed that senior Tariq Castro-Fields could also get the start here if he's back from injury, after missing the squad's last two games. Ellis, meanwhile, has struggled mightily, receiving just a 50.8 tally from PFF.
• Redshirt freshman CB Joey Porter — He has excelled in his first year as a starter, accumulating 20 tackles and tying for the team lead with three pass breakups. PFF has pegged him as the second-best Nittany Lion tackler, giving him an 88.3 grade in that department.
• Senior S Lamont Wade — His 27 tackles are the fifth most on PSU's team, but the former five-star recruit has not lived up to the hype as a whole. The 50.7 mark he has received from PFF is the fourth lowest out of the 28 defensive players who have seen the field.
• Senior S Jaquan Brisker — His 73.8 tally from PFF is the third best on Penn State's defense, while his 89.1 grade as a tackler ranks first. Brisker's 32 stops are the third most on the club.
Penn State's Projected Starters On Special Teams
• Junior K Jake Pinegar — Bauer explained that Pinegar will be used for field goals that are 49 yards and in, while junior Jordan Stout will be used for any that are 50 yards or longer. Both kickers have struggled this year, however, with Pinegar only connecting on four of his seven attempts and Stout on one of his three tries.
• Junior P Jordan Stout — He is averaging 43.2 yards on 16 punts, but has only dropped three of those 16 inside the opponent's 20-yard line. Stout doesn't have enough punts to qualify yet in the Big Ten standings (players must have at least 3.6 punts per games played), but if he did, his 43.2-yard average would check in fifth in the league.
Penn State's Biggest Strength On Offense
"Penn State has no strengths on offense," Bauer revealed. "The highlight of the season on that side of the ball has only been Jahan Dotson, on the occasions when the quarterback position has been able to get him the ball.
"So while Penn State's passing offense says No. 28 nationally at 279.0 yards per game, it's just a lot of filler formed around an identity that has been tied exclusively to playing from behind for the entirety of the 2020 season."
While studying the club from a statistical standpoint, no offensive players stand out other than Dotson. Freiermuth would have fit the bill here (his 23 catches and 310 yards were both the most in the conference among tight ends), but he is out for the year with injury.
Dotson has already eclipsed the century mark three times, including a season-best 144 yards and three touchdowns in an Oct. 31 loss to Ohio State. He has also reeled in at least one scoring reception in four of Penn State's five games, and a minimum of eight catches in three of the five contests.
Big plays have been the name of the game for Dotson, with his 17.0 yards per grab currently tied as the sixth-best average in the Big Ten. To further exemplify how big of a threat the junior has been in the passing game, it's worth noting he has 271 more yards than any other Penn State wideout.
Penn State's Biggest Weakness On Offense
"Its biggest weaknesses are all tied together, but the Cliffs Notes version is that the quarterback position has been a catastrophe all season," the analyst explained. "Why? Well, a combination of factors have gone into it, but the cascade has been an offensive line that is unsure of itself behind a new assistant coach in Phil Trautwein teaching new technique from snap to the whistle, a group of wide receivers with two starting freshmen that didn't start repping with the quarterbacks until July and running backs ill-equipped to provide much help in the way of pass protection given the absences of Journey Brown, Noah Cain and now Devyn Ford.
"Throw in a new offensive coordinator and new receivers coach to the mix, and it's a mess of a group, made exponentially worse by its inability to maintain possession of the football.
"That's largely going to be pegged to the quarterback position, and Sean Clifford is now responsible for eight interceptions thrown and two fumble-sixes, and Will Levis is responsible for three fumbles, but it's a shared responsibility throughout the offense in many instances.
"The bottom line here is that Penn State is an easily confused, easily stymied, easily attacked offense this season. Defenses can and should take their chances and risk the big play because the running backs aren't going to break tackles and muddying the box and pressuring the quarterback is usually going to be enough to win."
Penn State's Biggest Strength On Defense
"Penn State has no strengths on defense," Bauer admitted. "The front hasn't been able to generate nearly the amount of pressure it has in seasons past, the linebackers are frequently out of position, and the secondary has failed repeatedly to take advantage of opportunities to generate takeaways.
"Now, that's not to say that this group is awful — it's not. But it just doesn't have the element of being able to make up for the offensive deficiencies that have saddled the program all season."
Like Michigan, Penn State has also struggled to force turnovers this season, generating just four through five games. That total is tied for 11th in the Big Ten. The Nittany Lions have also yielded points at a high rate, with their 36.0 points per game allowed tied with U-M for 12th in the conference.
PSU has given up at least 30 points in all five contests this season, and 36 or more in three games. Part of the reason the unit has struggled has been due to the early departure of junior linebacker Micah Parsons, who opted out before the season began.
He was viewed as arguably the best linebacker in the nation, concluding the 2019 campaign as a consensus All-American after racking up 109 tackles, 14 tackles for loss, five sacks and four forced fumbles.
Penn State's Biggest Weakness On Defense
"I ran a stat last week that remains remarkable to me," the insider said. "Mind you that Penn State's turnover margin through five games is -1.8 per game, which is 124th of 127 programs nationally.
"I'm just going to quote myself here because I can't say it any better than I already have: Combining the numbers, in 180 points scored on the Nittany Lions this season, Penn State has gifted 28 points on pick- or fumble-six plays, has allowed another 23 points on possessions immediately following turnovers, many on its side of the field, has allowed 14 points off turnovers on downs and has another 10 points surrendered on possessions started on its side of the field.
"That's a remarkable 41.6 percent of the points scored on Penn State this season, all tied in some way to its offense's deficiencies. It's also giving up quite a few touchdowns on big plays, with nine now scored by opponents on chunk plays."
Bauer's Final Score Prediction
"I understand that Michigan has had its problems this season, but Penn State just hasn't shown anything resembling solutions to the problems that have popped up this season, many completely out of its control but even those within its control," Bauer noted. "Until Penn State can demonstrate an ability to create a few takeaways itself and, more importantly, stop handing the ball to its opponents frequently, and on its side of the field, it's just impossible to see where a win is going to come from against a competent opponent who doesn't turn it over themselves."
Michigan 30, Penn State 24