Michigan Basketball's 2021-22 Schedule Beginning To Take Shape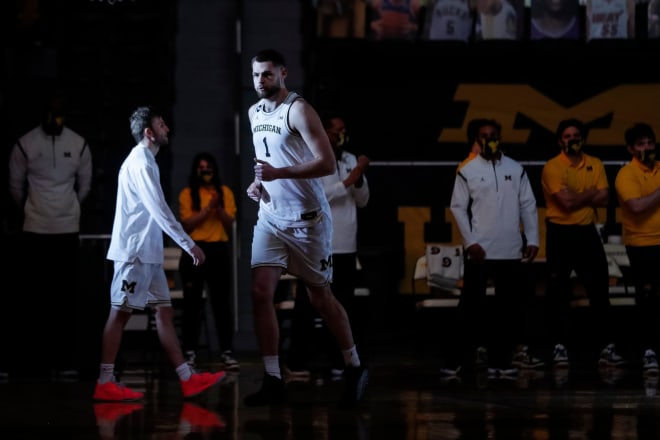 Michigan is then set to travel to North Carolina Dec. 1 for the ACC/Big Ten Challenge, before returning to host Kentucky Dec. 4 at Crisler Center.
The Wolverines will play two Big Ten games during mid-December, but those matchups and locations are to be announced. Michigan's next scheduled game is against Southern Utah at home, with that announcement having come this week.
"They are a premier program that will be ranked in the preseason top-10 and contend for a national title," Southern Utah head coach Todd Simon said in a release.
There are also some games where the opponent is known but the date is not. The Wolverines will travel to play UCF, a return game after last year's contest at Crisler. The Maize and Blue may also head to Oregon for a game that was canceled last season, and it has been reported by The Athletic that they will compete in a neutral-site tilt in Washington D.C., with Prairie View A&M potentially being the opponent.
At the beginning of January, Michigan will reenter Big Ten play for the remaining 18 conference games.
Here is a look at dates and non-conference opponents that are known, as well as the location of the Wolverines' Big Ten opponents:

Michigan Basketball Schedule 2021-22
Non-Conference
Nov. 16 — Seton Hall
Nov. 19 — UNLV (Las Vegas)
Nov. 21 — Arizona or Wichita State (Las Vegas)
Dec. 1 — at North Carolina
Dec. 4 — Kentucky
Dec. 18 — Southern Utah
Possible: Opponents: at Oregon, Prairie View A&M
Big Ten Opponents
Home: Maryland, Minnesota, Northwestern
Road: Indiana, Penn State, Wisconsin
Home/Road: Illinois, Iowa, Michigan State, Nebraska, Ohio State, Purdue, Rutgers