Michigan Wolverines Baskeball: Five-Star Caleb Houstan Commits To U-M
Michigan Wolverines basketball coach Juwan Howard has landed his biggest recruit to date. Five-star Canadian transplant Caleb Houstan, Rivals.com's No. 11 player in the 2021 class, pledged to the Wolverines over Alabama, Duke and Virginia and joins four other pledges to give Michigan the No. 1-ranked class in the country.
RELATED: Dickinson Adjusting to College Ball
RELATED: Wolverine TV: Dickinson Talks Transition to College
RELATED: Several Standing Out In Practice So Far
"Michigan really showed that they wanted me and that I was going to be a key part of their program," Houstan told ESPN. "They were invested in me as a player and really took the time to get to know my game. They run a system that I know I can do well in. I also developed great relationships with their coaching staff. Coach Howard led my recruitment and was involved throughout the entire process; Coach [Saddi] Washington as well and Coach [Phil] Martelli were all great too.
"Coach Howard was a big part of my decision -- his background and our relationship," Houstan said. "He played in the NBA for 19 years and knows what it takes to get there and stay there. I think he can help me both on and off the court and in preparing to get to the next level. I know he's going to push me every single day in order for me to get better and develop as a player."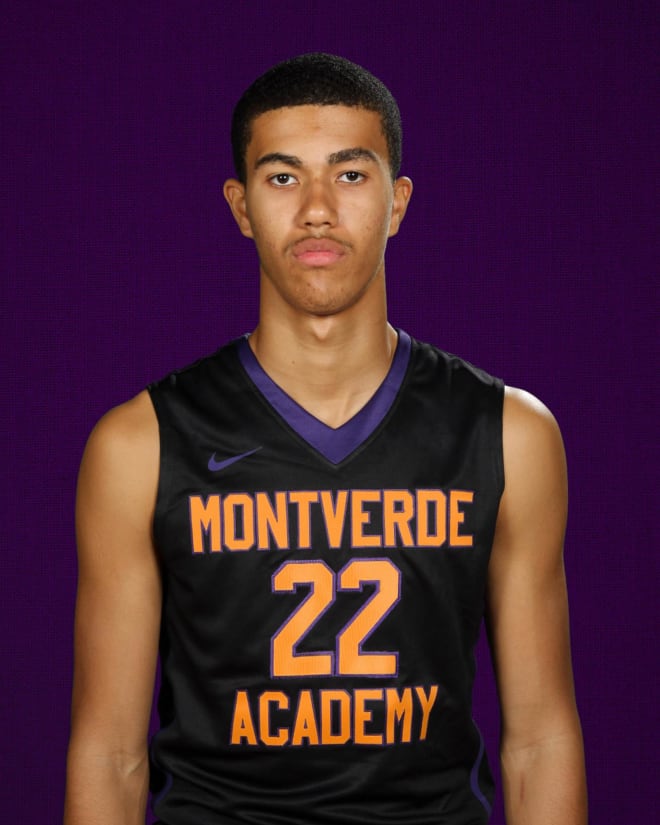 Elias Sbiet, the Director of Scouting for North Pole Hoops, knows Canadian talent. He told Rivals.com Houstan is an outstanding talent.
"He's your prototypical NBA body physically, athletically, and based off what his skill level is, that versatility I think he is a super high-level prospect," Sbiet said of the 6-8, 200-pound sniper. "He is someone we identified in Canada as early as ninth grade. Sometimes you can just tell when they are projected to be that type of a player, but I think those three factors that I mentioned make him a no-brainer.
"He's a free-flowing player. He can fit into three or even four positions, I would say from one to four, so when they're playing four-out, one-in, he's dynamic enough at any position to open up the break and bring up the ball if needed.
"I just think that this new brand of college basketball that is more open just favors a player like him with his versatility."
We'll find out soon enough in Ann Arbor.
Watch for more on Houstan's pledge in the hours to come ...