Michigan Co-DC Mo Linguist Departs U-M To Take Buffalo's Head Coaching Job
Michigan Wolverines football co-defensive coordinator/defensive backs coach Mo Linguist's stay in Ann Arbor was a short one, with the University of Buffalo hiring him as its head coach this evening.
TheWolverine reported rumors that began to swirl this afternoon surrounding Linguist and the Bulls' job, and sure enough, those rumors came to fruition.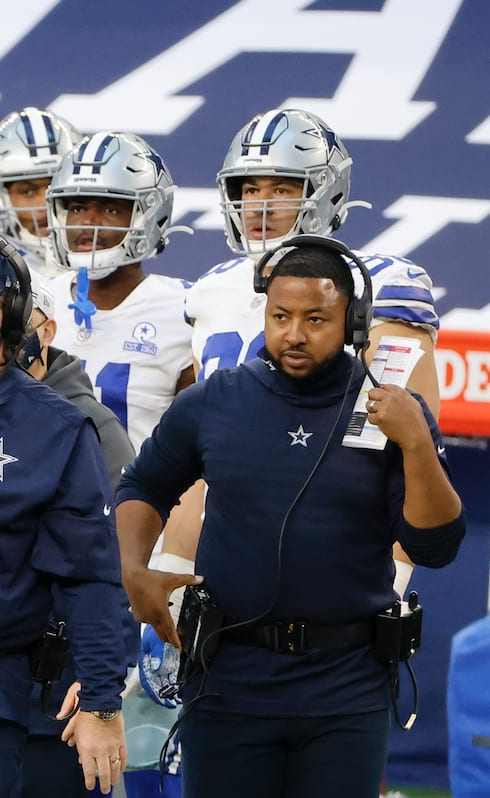 Michigan head coach Jim Harbaugh hired Linguist from the Dallas Cowboys Jan. 19 to serve as the Wolverines' co-defensive coordinator alongside Mike Macdonald in 2021, following former coordinator Don Brown's firing.
Linguist's departure is not only a blow from a coaching standpoint, but also from a recruiting one. He is viewed as one of the better assistant recruiters in the nation, having done outstanding work at several of his past stops, most notably at Texas A&M from 2018-19.
His recruiting impact was already being felt at Michigan as well, having been the primary recruiters for Grosse Pointe (Mich.) South five-star cornerback Will Johnson and Germantown (Tenn.) High four-star safety Kody Jones.

It's also worth noting Linguist has a history with Buffalo, having coached there as the Bulls' defensive backs coach and defensive passing game coordinator from 2012-13. UB saw previous head man Lance Leipold accept the vacant coaching position at Kansas April 30, which had been open ever since the Jayhawks fired Les Miles.
Whether or not Harbaugh brings someone new in to serve as a co-defensive coordinator alongside Macdonald remains to be seen, but finding a replacement to lead the Wolverines' defensive backs will be a must.
Stay tuned on developments to this story in the days to come.